The selection has been made, 18 of 26 finalists have been chosen to represent Canada in the 2012 Venice Biennale of Architecture, in the official entry, Migrating Landscapes.
Jason Hare – Manitoba
The organizers of this year's contribution are 5468796 Architecture and Jae-Sung Chon who have come together to form The Migrating Landscapes Organizer (MLO).
The theme Migrating Landscapes was selected to represent Canada's submission to the 2012 Venice Biennale of architecture. Migrating Landscapes encouraged entrants to consider migration and cultural identity and the relationship to architecture.
Kfir Gluzberg, Liana Bresler – Ontario
"Young Canadian architects and designers, ages 45 and under, where invited to reflect on their migration experiences and cultural memories, and design dwellings onto a new landscape that would be showcased through a series of seven regional exhibitions across the country," shares Karissa Rosenfield on archdaily.com.
"I grew up in Sarajevo, a city in the former Yugoslavia, with all my memories tied to European cities. These are memories of the 'old world' — history, grit, and cultures overlaid through the centuries. This heritage was strong, but it had not prepared me for what awaited me when I arrived in Canada as a war refugee in 1996," says Sasa Radulovic, one of the many stories highlighted on the Migrating Landscapes website, inspiring the theme.
Tiffany Shaw-Collinge – Alberta
The MLO and esteemed national jury made up of Eleanor Bond, Ian Chodikoff, Anne Cormier, Bruce Kuwabara and John Patkau made the selection of participants.
Included on the roster are Amirali Javidan from BC, Mira Yung and IMu Chan from BC, Olena Chytra, Philipp Dittus, Alana Green and Katy Young from BC, D'Arcy Jones with Amanda Kemeny, Daan Murray and Melani Pigat from BC, Tiffany Shaw-Collinge from AB to name just a few. The full list can be found on the press release at migratinglandscapes.com.
Jean-Nicolas Bouchard, Philippe Charest – Quebec
Entrants submitted two items when they applied; firstly, a short video reflecting their experiences of migration and how that has helped shaped their architectural career and secondly, a model of a new design for a residence.
Regional exhibitions were held in Vancouver, Calgary, Saskatoon, Winnipeg, Toronto, Montreal and Halifax. Regional juries selected the top entries, from which the National jury selected the 18 winners.
Co-organizer Johanna Hurme was quoted on archdaily.com saying, "We were extremely impressed by the depth and breadth of the Canadian talent and very excited for the selected teams … It's not surprising given the cultural fabric of our country that so many talented people stepped forward to tell their personal stories in this way."
Jae-Sung Chon commented, "It's a fantastic opportunity for young architects to get their work seen by both the Canadian public and an international audience at the Venice Biennale."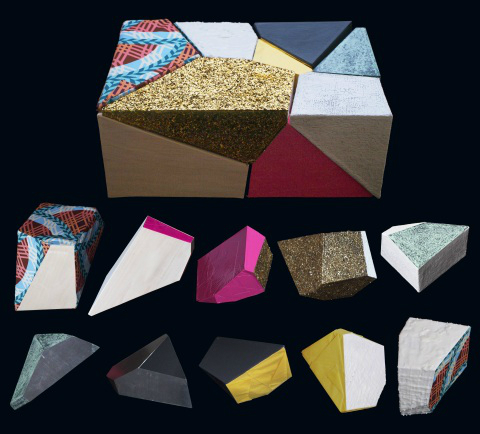 Alana Green, Philipp Dittus, Katy Young, Olena Chytra – British Columbia
Migrating Landscapes is exhibiting at the Winnipeg Art Gallery from March 15th to April 29th. On April 29th the exhibition will move to the esteemed Venice Biennale, where it will inspire until the close of the biennale November 25th, 2012.
What is the Venice Biennale in Architecture?
The Migrating Landscapes website describes it as "the single most important and prestigious international event in contemporary architecture, equivalent to the 'Olympics' of Architecture. As the largest tourist event in Italy, the Biennale is also a 'must-see' attraction for all visitors to Venice."
More than 170,000 international visitors will attend the Venice Biennale and over 1 million will participate through various media endeavours.
What do you think about the submissions? Which are your favourite? What do you think about the theme and how it represents Canada? Share your thoughts and images with us on Facebook and Twitter.
For more information on public art and architecture visit www.heavyworld.com
Follow us at twitter.com/heavyworld